Hello Stampers,
It's Border Buddies Saturday, Patsy here.  
We are heading into the last 3 days of the Online Extravaganza Sale and on Monday there will be a 24 hour flash sale featuring different products.
Click here to see my post showing all the items available or click here for the PDF version!

STARTING Monday, November 30 at 12:00 midnight (Mountain-time) check out these 24-Hour Flash Sale items.  If you want these Flash Sale items send me an email before 11 pm (PST) on Sunday, November 29th and I'll add it to a special FLASH SALE order I'm submitting (you can add other products too of course) or order online through my store yourself.

DEAL #1 – Purchase separately $45.00 – Purchase together $36.00 – 20% OFF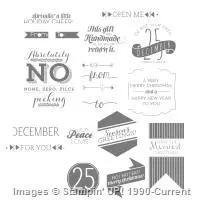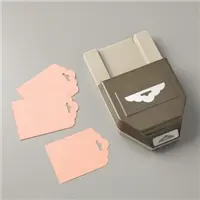 DEAL #2 – Purchase separately $70.75 – purchase together $49.53 – 30% savings!
I am going to share with you today some fun little boxes made with the Baker's Box Thinlit Die featured in the Holiday Extravaganza Sale at 20% off.
Do you like to create little homemade treats to hand out to people during the Christmas Holiday?   The Bakers Box Thinlits Die is perfect. 
Love this color combination of Crushed Curry and Cherry Cobbler – this little box could be used for one of those times when you just care enough to make it yourself.
And don't forget this die is more than a box.  It has lots of extra dies to cut out fun embellishments for tags or cards.
Click Here to Watch the video showing more about this die if you are reading this post via email.
Want Stamps to take advantage of this amazing sale?
Click here to order from Alison in Canada       or click here to order from Patsy in the US
Catalogue…. Just ask!
Shop with me!  Customer Reward Program!
Shop online 24/7  HERE and  earn free cards! 
Use Host Code and earn even more free cards and full colour instructions too!
Join me on Facebook: Stamp Crazy with Alison Hangout!